At A.W. Oakes & Son, we believe in supporting the local businesses in the communities we work in. That's why we're proud to announce that we're currently working on a project in Paddock Lake, Wisconsin, where we're grading, installing a new storm sewer, and paving new concrete lanes.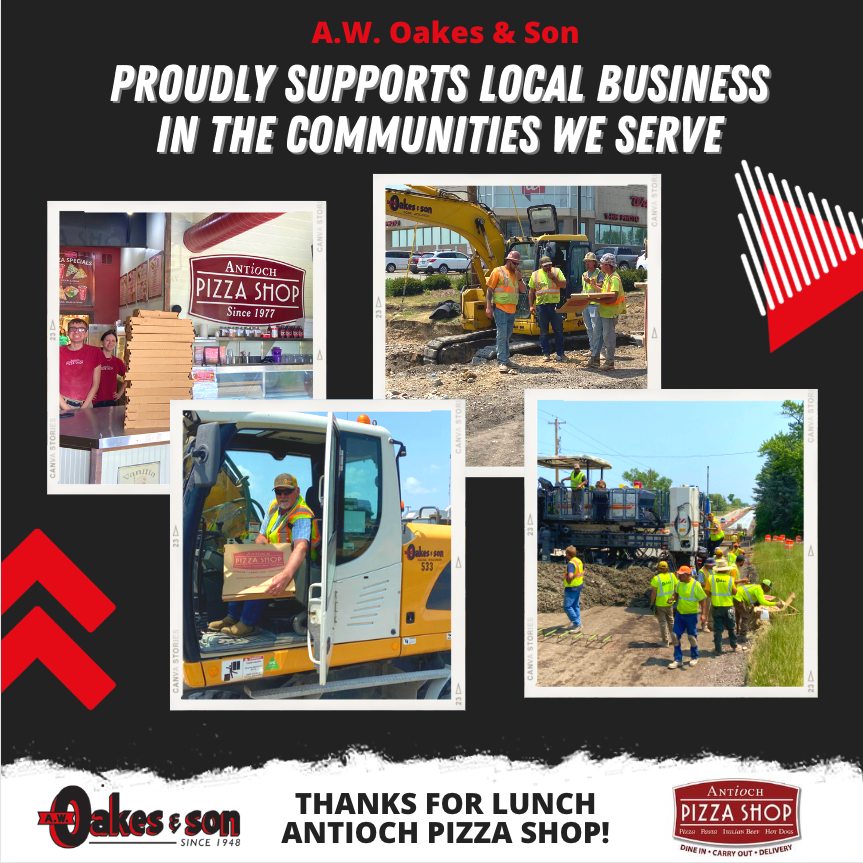 We're also excited to partner with Antioch Pizza Shop to provide our hard-working crew with delicious pizza lunches! Antioch Pizza Shop is a local favorite, and we're grateful for their support.
If you're in the Paddock Lake area, we encourage you to check out Antioch Pizza Shop. They're open during construction, so you can enjoy a delicious meal while you watch the progress of our project.
We're committed to supporting local businesses, and we're proud to be a part of the Paddock Lake community.
Why is it important to support local businesses?
Supporting local businesses is important for a number of reasons. First, it helps to create jobs and boost the local economy. When you shop at a local business, your money stays in the community and is used to support other local businesses.
Second, local businesses often offer unique products and services that you can't find anywhere else. They're also more likely to be involved in the community and support local causes.
Finally, shopping at local businesses is a great way to meet your neighbors and get to know your community.
How can you support local businesses?
There are many ways to support local businesses. Here are a few ideas:
Shop at local stores and restaurants.
Use local services, such as plumbers, electricians, and mechanics.
Attend community events and support local businesses that are sponsoring them.
Donate to local charities and organizations.
Write positive reviews of local businesses on social media.
By supporting local businesses, you can help to create a vibrant and thriving community.